South Indian Ocean – Tropical Cyclone 14S (Vernon)
By PDC's Senior Weather
Specialist Glenn James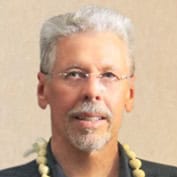 Tropical cyclone 14S (Vernon), is located approximately 963 NM southeast of Diego Garcia in the South Indian Ocean, and has tracked southwest at 13 knots over the past six hours.
According to the JTWC Warning number 10, sustained winds were 45 knots with gusts to near 55 knots.
Satellite imagery depicts an area of persistent, symmetrical convection with a few overshooting tops, obscuring the low level circulation center (llcc). while the convection and overshooting tops look rather ominous, a series of microwave images confirm that the llcc is displaced to the northeast of the center of the convection due to persistent moderate northeast shear.
Analysis reveals a somewhat marginal environment with warm sea surface temperatures and strong poleward, divergent outflow offset by mid-level dry air entrainment and moderate shear. Analysis indicates 5-10 knots of shear, while HWRF model derived soundings and ships guidance indicate more moderate values between 15-20 knots. Based on the satellite depiction, the higher shear values appear a more realistic assessment.
TC 14S will continue to track southwestward through the forecast period, along the western side of a strong ridge centered to the east. At the tail end of the forecast, the system is expected to turn more southward as it slides into a weakness in the ridge induced by the passing of a major shortwave trough to the south.
From an intensity perspective, the environment is expected to remain relatively steady, with the strong poleward outflow continuing to be offset by the mid-level dry air and persistent northeasterly shear. However, shear is expected to weaken slightly over the next 24 hours, which should allow for some minor intensification, to a peak of 55 knots by 24 hours.
After this point, the combination of increasing shear and more significant entrainment of dry air will mark the start of a slow but steady weakening trend.
The system will cross over cooler sea surface temperatures around 48 hours, and begin interacting with a subtropical trough, and begin subtropical transition. As the system continues sliding southward it will move over steadily decreasing sea surface temperatures, while shear builds significantly and it becomes enveloped within a pocket of dry air.
By 96 hours the system transitions to a shallow warm core, subtropical system as it moves under a 500mb low and 200mb jet streak, but remains north of the low level subtropical ridge.