South Indian Ocean – Tropical Cyclone 14S (Vernon)
Saturday, February 26, 2022
By PDC's Senior Weather
Specialist Glenn James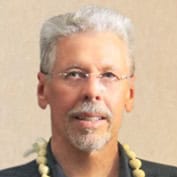 Tropical cyclone 14S (Vernon), is located approximately 1003 NM east-southeast of Diego Garcia in the South Indian Ocean, and has tracked west-northwestward at 12 knots over the past six hours.
According to the JTWC Warning number 4, sustained winds were 100 knots with gusts to near 125 knots.
TC 14S is undergoing a binary interaction with 93S presently 210 nm to the northeast. During the capture period, TC 14S has weakened slightly as the two systems merge.
Animated enhanced infrared satellite imagery depicts a compact system that is no longer exhibiting an eye.
The system is currently in a favorable environment with low vertical wind shear, warm sea surface temperatures, and moderate poleward outflow.
TC 14S appears to have already reached a peak intensity at 115 knots, and will continue to weaken slightly during the Fujiwhara interaction of 93S to the north over the next 24 to 36 hours.
Invest 93S will slowly spiral to the east-southeast of TC 14S, while TC 14S will move in a more northwest direction. By 24 hours the Fujiwhara will be near complete, and TC 14S will round the ridge and re-intensify, beginning a more southwest trajectory.
Concurrently, a mid-latitude trough to the south will erode the strength of the ridge, allowing TC 14S to turn poleward and accelerate south-southwest through the remainder of the forecast.
TC 14S is forecast to increase to 120 knots by 36 hours. From 48 hours and beyond, the system will begin to experience increasing vertical wind shear, followed by a weakening trend through the remainder of the forecast.