South Indian Ocean – Tropical Cyclone 14S (Vernon)
Sunday, February 27, 2022
By PDC's Senior Weather
Specialist Glenn James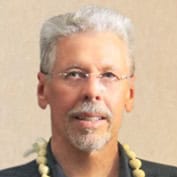 Tropical cyclone 14S (Vernon), is located approximately 999 NM east-southeast of Diego Garcia in the South Indian Ocean, and has tracked eastward at 11 knots over the past six hours.
According to the JTWC Warning number 7, sustained winds were 40 knots with gusts to near 50 knots.
Satellite imagery depicts the system weakening dramatically as it encounters an unfavorable easterly shear environment. a col area to the north and another to the west has impeded TC 14S forward and westward progression.
Analysis indicates an unfavorable environment with unfavorable vertical wind shear and subsidence on the east side of TC 14S, offset by warm sea surface temperatures and mostly strong equatorward outflow and weak poleward outflow.
TC Vernon is expected to turn toward the southwest after completing the binary interaction with 93S. After 12 hours, the ridge to the southeast will resume steering and drive the system southwestward for the remainder of the forecast.
As the cyclone tracks poleward, the high vertical wind shear, then the influx of cool dry air in the lower levels, and cooling sea surface temperatures will contribute to a gradual weakening…down to 55 knots by 120 hours.