South Indian Ocean – Tropical Cyclone 12S (Dumako)
Tuesday, February 15, 2022
By PDC's Senior Weather
Specialist Glenn James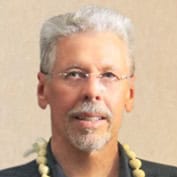 Tropical Cyclone 12S (Dumako) is located approximately 120 NM north-northeast of Antananarivo, Madagascar – Final Warning
According to the JTWC Warning number 6, sustained winds were 35 knots with gusts to near 45 knots.
Animated enhanced infrared satellite imagery depicts a very compact system with well organized convective bands wrapping into a somewhat elongated and asymmetric low level circulation center (llcc). A radar pass showed the asymmetric nature of the wind field, with the preponderance of the gale force or higher winds limited to the southern hemisphere of the system, with a small region of gale-force winds to the northwest of the elongated and disorganized llcc.
Surface observations at the Sainte Marie Aerodrome show increasing southwesterly winds, however surface pressures remain high (1009 mb), which indicates the very small nature of the core of the system. Convection is eroding on the northeastern periphery as low level dry air entrainment and downward vertical motion move offshore northern Madagascar and wrap into the core.
TC 12S will continue tracking westward along the northern periphery of the ridge through the forecast period. The system is expected to make landfall at Nosy Boraha Island within the next few hours then track inland across the northern portion of Madagascar. Due to the short time remaining before landfall and the overall marginal environmental conditions, little to no intensification is expected prior to the system moving over land.
Once ashore the system will gradually but steadily weaken as it moves over the mountainous terrain and ultimately dissipate below warning threshold prior to reaching the west coast of Madagascar. The remnant circulation is expected to move out over the northern Mozambique Channel around 36 hours. While the sea surface temperatures are very warm in the channel, the presence of mid-level dry air and moderate to high easterly shear will preclude redevelopment.