South Indian Ocean – Tropical Cyclone 10S (Cliff)
By PDC's Senior Weather
Specialist Glenn James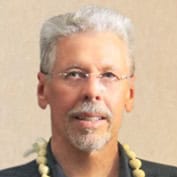 Tropical Cyclone 10S (Cliff)…is located approximately 947 NM southeast of Diego Garcia…in the South Indian Ocean
According to the JTWC warning number 2A…wind speeds are 45 knots with gusts to 55 knots.
Animated multi-spectral satellite imagery shows a consolidating system with weak formative bands wrapping into an obscured low level circulation.
Analysis indicates a marginally favorable environment with strong poleward outflow and warm sea surface temperatures offset by moderate (15-20 knot) vertical wind shear. The cyclone is tracking along the northwest periphery of the ridge to the southeast.
TC 10S will track more southwestward under the steering influence of the ridge for the duration of the forecast. the marginal environment will fuel slow intensification to 45 knots at 24-36 hours.
Afterward, increasing vertical wind shear will reduce it to 40 knots and hinder any further intensification up to 96 hours. After 96 hours, the addition of cooling sea surface temperatures will begin to dissipate the system and by 120 hours, will be reduced to 35 knots.