South Indian Ocean – Tropical Cyclone 10S (Cliff)
Saturday, February 5, 2022
By PDC's Senior Weather
Specialist Glenn James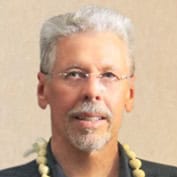 Tropical Cyclone 10S (Cliff)…is located approximately 1031 NM southeast of Diego Garcia…in the South Indian Ocean
According to the JTWC warning number 4…wind speeds are 35 knots with gusts to 45 knots.
Animated multi-spectral satellite imagery show an increasingly exposed low level circulation center (llcc) with low level cloud bands wrapping tightly into the llcc. A microwave image shows that the majority of the deep convection has been sheared to the south and that the llcc now lies under the northern periphery of the deep convection.
TC 10S (Cliff) is forecast to turn sharply west-southwestward as it transitions to the steering influence of the ridge to the south. Although the ridge will reorient with the approach of a mid-latitude trough, the system will continue moving generally west-southwestward through the forecast period.
Due to the significant dry air entrainment in the mid-levels and increasing vertical wind shear, TC 10S will continue to decay and is forecast to dissipate by 48 hours.