South Indian Ocean – Tropical Cyclone 02B
By PDC's Senior Weather
Specialist Glenn James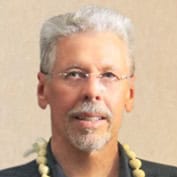 Tropical Cyclone 02B, is located approximately 691 NM south of Kolkata, India
According to the JTWC Warning number 4, sustained winds were 60 knots with gusts to near 75 knots.
Satellite imagery depicts intense bursts of deep convection, vertical hot towers, flaring within an irregular central dense overcast with cloud top temperatures. A
A microwave image indicates a consolidating system with spiral banding over the western semicircle wrapping into the compact core, which is obscuring the low-level circulation center.
The system is fighting the easterly vertical wind shear with improving outflow over the eastern semicircle over the past two hours.
Due to the compact core and generally favorable conditions, TC 02B will
intensify at a climatological rate through 36 hours reaching a peak intensity of 75 knots.
After 48 hours, the ridge is forecast to realign in response to an approaching mid-latitude shortwave trough, which will deepen over eastern India, allowing the system to turn poleward.
Gradual weakening is anticipated as upper-level easterly flow increase and poleward outflow weakens. After 72 hours, the system will recurve north-northeastward and weaken steadily as it encounters the mid-latitude westerlies and entrains dry air.