South Indian Ocean – Tropical Cyclone 08S
Wednesday, January 26, 2022
By PDC's Senior Weather
Specialist Glenn James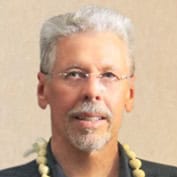 Tropical Cyclone 08S…is located approximately 862 NM southeast of Diego Garcia
According to the JTWC warning number 1…wind speeds are 35 knots with gusts to 45 knots.
Satellite imagery indicates that TC 08S has steadily consolidated and developed an improved convective structure over the past six hours. A small burst of convection was seen to be developing near the assessed center and obscuring the low level circulation center.
The system lies in an overall marginally favorable environment, with the very warm sea surface temperatures and relatively low vertical wind shear being offset somewhat by fair outflow aloft, some mid-level dry air intrusion and the small size of the system.
TC 08S has consolidated within the far eastern end of the monsoon trough, and has separated itself into a distinct entity over the past 24 hours. Over the past 12 hours, it has become increasingly organized and well defined as a tropical cyclone.