South Indian Ocean – Tropical Cyclone 08S (Batsirai)
By PDC's Senior Weather
Specialist Glenn James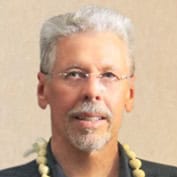 Tropical Cyclone 08S (Batsirai)…is located approximately 223 NM east-southeast of Antananarivo, Madagascar
According to the JTWC warning number 19…wind speeds are 100 knots with gusts to 125 knots.
Animated multi-spectral satellite imagery shows an intense, highly symmetrical system with deep central convection and a 30 NM sharply outlined eye.
Analysis indicates the cyclone is in a favorable environment with warm sea surface temperatures, strong poleward outflow, and low (10-15 knot) vertical wind shear. TC 08S is tracking along the northwest periphery of the deep-layer ridge to the south.
TC Batsirai will continue on its current track under the steering influence of the ridge, making landfall over central Madagascar just after 24 hours, crossing the island, and exiting into the Mozambique Channel shortly after 48 hours. Afterward, it will round the western edge of the ridge and track southward.
The initial favorable environment will fuel slight intensification to 120 knots by 12 hours. Afterward, interaction with Madagascar will slowly then rapidly erode the system down to 40 knots prior to its exit into the channel.
The warm sea surface temperatures in the channel will re-intensify TC 08S to 50 knots by 96 hours. Afterward, reduced upper level outflow and decreasing sea surface temperatures will begin to weaken it, down to 45 knots by 120 hours.