South Indian Ocean – Tropical Cyclone 08S (Batsirai)
Thursday, February 3, 2022
By PDC's Senior Weather
Specialist Glenn James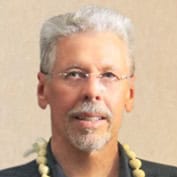 Tropical Cyclone 08S (Batsirai)…is located approximately 103 NM northwest of St. Denis…in the South Indian Ocean
According to the JTWC warning number 17…wind speeds are 105 knots with gusts to 130 knots.
Animated multi-spectral satellite imagery shows an intense, highly symmetrical system with deep central convection and a 10-nm sharply outlined pinhole eye that has just completed eyewall replacement.
Analysis indicates the cyclone has drifted into a marginally unfavorable environment with warm sea surface temperatures and moderate radial outflow offset by moderate to strong (20-25 knot) vertical wind shear. TC 08S is tracking along the northwest periphery of the deep-layer ridge to the southeast.
TC Batsirai will continue on its current track under the steering influence of the ridge, making landfall over central Madagascar around 48 hours, cross the island, and exit into the Mozambique Channel just after 72 hours. Afterward, it will round the western edge of the ridge and track southward.
The marginally unfavorable environment will slowly erode the system down to 85 knots by 48 hours. Afterward, land interaction will rapidly erode it down to 45 knots as it exits into the Mozambique Channel.
The warm sea surface temperatures in the channel will fuel a modest intensification to 55 knots by 96 hours…afterward, increasing vertical wind shear will weaken it to 50 knots by 120 hours.