South Indian Ocean – Tropical Cyclone 08S (Batsirai)
Tuesday, February 1, 2022
By PDC's Senior Weather
Specialist Glenn James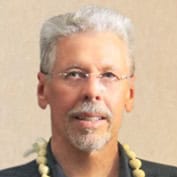 Tropical Cyclone 08S (Batsirai)…is located approximately 133 NM north-northeast of Port Louis, Mauritius…in the South Indian Ocean
According to the JTWC warning number 13…wind speeds are 120 knots with gusts to 135 knots.
Satellite imagery shows TC 08S has consolidated over the past 12 hours and briefly formed a ragged eye in visible satellite imagery (and enhanced infrared imagery), however, animated multi-spectral satellite imagery now indicates the eye feature filled in over the past two hours.
Environmental conditions remain favorable with low vertical wind shear and strong equatorward outflow.
TC 08S will track generally west-southwestward to westward through 72 hours under the steering influence of the ridge to the south.
TC 08S is forecast to intensify steadily through 72 hours under favorable conditions and should reach a peak intensity of 110 knots at 72 hours although a higher peak intensity is possible.
After 72 hours, the ridge will shift eastward and realign with the approach of a mid-latitude major shortwave trough. This will produce a west-southwestward turn toward a break in the ridge.
TC 08S will make landfall near 96 hours and is expected to weaken quickly as it transits the mountainous terrain of Madagascar. However, the system is expected to re-intensify over the Mozambique Channel after the forecast period.