South Indian Ocean – Tropical Cyclone 08S (Batsirai)
By PDC's Senior Weather
Specialist Glenn James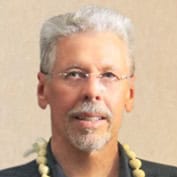 Tropical Cyclone 08S (Batsirai)…is located approximately 361 NM northeast of Port Louis, Mauritius…in the South Indian Ocean
According to the JTWC warning number 11…wind speeds are 75 knots with gusts to 90 knots.
Satellite imagery depicts pulsing convection remaining intact over the low-level center despite moderate easterly vertical wind shear. A dimple feature has appeared in several images, but the system has not yet redeveloped a bona-fide eye.
TC 08S is expected to continue westward for the next 12 hours before turning west-southwestward as the subtropical steering ridge reorients in response to transient mid-latitude troughing to the south.
The system will continue to follow flow associated with the subtropical ridge throughout the forecast period. A slightly more poleward component to storm motion is expected after 96 hours, as a weakness develops in the steering ridge.
Continued moderate easterly vertical wind shear will likely result in some weakening over the next 12-24 hours, but passage over warm water and strong upper-level outflow will limit the weakening trend.
By 48 hours, the system will move into an area of lower vertical wind shear and re-intensify under favorable environmental conditions. In the extended period, a less favorable upper-level pattern and possible land interaction will induce a slow weakening trend.