South Indian Ocean – Tropical Cyclone 08S (Batsirai)
By PDC's Senior Weather
Specialist Glenn James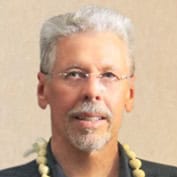 Tropical Cyclone 08S (Batsirai)…is located approximately 466 NM east-northeast of Port Louis, Mauritius…in the South Indian Ocean
According to the JTWC warning number 9…wind speeds are 95 knots with gusts to 115 knots.
Satellite imagery depicts the system has maintained a compact structure with a cloud dense overcast but is now developing a convective band to the west of the center.
TC 08S will continue west-northwestward on its current track under the influence of a subtropical ridge (str) building to the southwest. After 24 hours, the track will begin a more west-southwest trajectory as the str recedes eastward. Around 120 hours, the str is expected to again push 08S in a slightly west-northwestward direction.
The system is forecast to remain in a favorable environment with low to moderate vertical wind shear and warm sea surface temperatures for the remainder of the forecast. This will allow for steady intensification to 100 knots by 72 hours. Afterwards, the system will maintain an intensity around 90-100 knots for the remainder of the forecast.