South Indian Ocean – Tropical Cyclone 08S
Thursday, January 27, 2022
By PDC's Senior Weather
Specialist Glenn James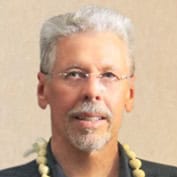 Tropical Cyclone 08S (Batsirai)…is located approximately 1383 NM east of St. Denis
According to the JTWC warning number 2…wind speeds are 90 knots with gusts to 110 knots.
The system is classified as a very small system with a small central dense overcast feature. TC 08S developed a small (7 NM) round eye. This rapid increase is typical of very small systems.
Animated enhanced infrared satellite imagery depicts a gradual weakening trend and loss of the eye feature. Another image indicates a small core of central convection with spiral banding over the southern semicircle. Upper-level analysis indicates a very favorable environment with strong radial outflow and low vertical wind shear.
TC 08S is expected to weaken steadily through 36 hours, although should reintensify as poleward outflow improves from 48 to 72 hours. After 72 hours, TC 08S will turn westward to west-northwestward as it transitions to the steering influence of a western ridge  building to the southwest after the mid-latitude shortwave trough propagates eastward..
Upper-level conditions are expected to degrade with increasing vertical wind shear (20 to 25 knots) and weak diffluence aloft thus steady weakening is anticipated.