South Indian Ocean – Tropical Cyclone 08S (Batsirai)
By PDC's Senior Weather
Specialist Glenn James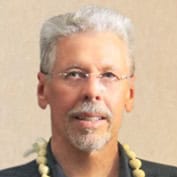 Tropical Cyclone 08S (Batsirai)…is located approximately 123 NM east-southeast of Europa Island
According to the JTWC warning number 23…wind speeds are 40 knots with gusts to 50 knots.
TC 08S made landfall along the coast of Madagascar, just north of the town of Mananjary, around 051700z. As the system was making landfall, the eye shrunk down from 25-nm to less than 12-nm, while cloud top temperatures fell to -80c or colder, and the last observation from Mananjary at 051500z indicated sustained 10-min winds of 90 knots.
Subsequently the system has moved over the rugged terrain of south-central Madagascar and begun to rapidly weaken. Animated enhanced infrared satellite imagery depicts a rapidly eroding structure, with dramatically warmer cloud top temperatures and weak, fragmented banding.
TC 08S is being steered to the west-southwest along the northwestern periphery of a deep ridge to the south, at a speed of roughly 12 knots. Some additional slowing can be expected in the near-term, but once the system crosses the ridge of the mountain range, it will likely pick up speed as it tracks towards the west coast of Madagascar. As the system crosses the island, low level flow disruption and frictional effects will lead to continued weakening.
TC 08S is expected to reemerge into the Mozambique Channel within the next 18-24 hours at a greatly reduced intensity of near 40 knots. The system is expected to reach the axis of the steering ridge 36 hours and slow down under a weakened steering flow, then accelerate poleward after 48 hours as it rounds the ridge axis.
Conditions will be marginally favorable as the system moves into the channel, with warm waters and enhanced poleward outflow offsetting moderate shear for about 24 hours, allowing for
an intensification to 50 knots. Increasing shear and dry air will begin to overwhelm to effect of the enhanced outflow after 48 hours, leading to a steady weakening trend through the remainder of the forecast period.
TC 08S will begin subtropical transition by 72 hours as it crosses into cooler water and begins to move under a mid-level low. Subtropical transition is expected by 96 hours as sea surface temperature drop further and the system becomes embedded in the upper-level westerly flow.