South Indian Ocean – Tropical Cyclone 08S (Batsirai)
Saturday, February 5, 2022
By PDC's Senior Weather
Specialist Glenn James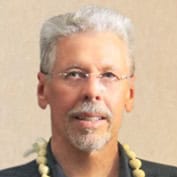 Tropical Cyclone 08S (Batsirai)…is located approximately 156 NM southeast of Antananarivo, Madagascar
According to the JTWC warning number 20…wind speeds are 100 knots with gusts to 125 knots.
Animated multi-spectral satellite imagery shows that the cold ring around the eye has warmed somewhat over the past 12 hours. A microwave pass revealed that the northern eyewall has eroded, and periodic disruptions to the eyewall are evident.
Given the lack of vertical shear or cold water, it seems most likely that this erosion is due to a combination of downsloping flow on the eastern side of Madagascar, along with mid-level dry air being advected over the island and into the northern semicircle of the storm.
Tropical cyclone 08S (Batsirai) is expected to make landfall in southern Madagascar between 12 and 24 hours. While the environment is generally favorable, the imperfect structure of the inner core and the likely entrainment of dry air in the northern semicircle should prevent any intensification prior to landfall, and in fact slight weakening is possible given current satellite trends.
Batsirai is being steered west-southwestward by the subtropical ridge to the south, and this track will take the storm across Madagascar and into the Mozambique Channel by 48 hours. Te intensity will be greatly reduced by this time due to the crossing of mountainous terrain, to around 40 knots.
Around the time of reemergence over water, the subtropical ridge is expected to weaken as an upper-level trough skirts by to the south, resulting in Batsirai turning southward. The cyclone will have 24-48 hours of time over warm water before sea surface temperatures rapidly drop by around 96 hours.
During this period,some re-intensification is likely. however, the re-intensification is likely to be muted due to a couple of factors. Firstly, the upper-level anticyclone is forecast to remain anchored east of Madagascar, imparting moderate northerly shear of 15-20 knots on the cyclone. This is expected to push a preexisting mid-level dry air mass in the Mozambique Channel into the northern semicircle of Batsirai, leading to erosion of part of the inner core.
Secondly, models currently agree that the vortex structure following the crossing of Madagascar will be rather broad, which would not facilitate rapid intensification. The JTWC forecast calls for a secondary peak of 50 knots in 72-96 hours. After 96 hours, as the cyclone moves over colder waters, convection is likely to dwindle, leading to the onset of subtropical transition by 120 hours.