South Indian Ocean – Invest 97S
Tuesday, February 15, 2022
By PDC's Senior Weather
Specialist Glenn James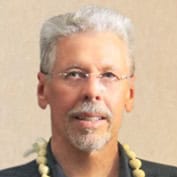 There's a tropical disturbance being referred to as Invest 97S…which is located approximately 196 NM south-southeast of Cocos Island
According to the JTWC…satellite imagery depicts a broad, poorly-organized low-level circulation with flaring deep convection. A color composite microwave image shows a weakly-defined circulation with formative, fragmented convective banding over the northeast quadrant.
Another image reveals an elongated, defined circulation with an extensive swath of 25 to 30 knot winds over the southern semicircle, and a small region of 25 to 30 knot winds displaced 200 NM to the north.
The system is located southwest of an upper-level point source with vigorous equatorward outflow and weak poleward outflow. vertical wind shear ranges from 15 to 20 knots. Sea surface temperatures are warm.
Global models indicate a westward to west-southwestward track with steady development over the next two days.
Maximum sustained surface winds are estimated at 20 to 25 knots.
The potential for the development of a significant tropical cyclone within the next 24 hours is upgraded to medium.