South Indian Ocean – Invest 97S
By PDC's Senior Weather
Specialist Glenn James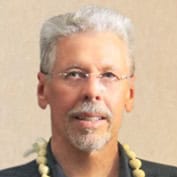 There's a tropical disturbance being referred to as Invest 97S…which is located approximately 318 NM east of Toamasina, Madagascar
According to the JTWC…satellite imagery shows a well-defined low level circulation center (llcc) with fragmented convective banding beginning to wrap into the llcc.
Analysis indicates the environment is favorable for tropical cyclone development with burgeoning radial outflow, low vertical wind shear (05-15 knots), and warm sea surface temperatures.
Global models are in good agreement that 97S will remain generally quasi-stationary and meander west towards Madagascar, however the timing of when 97S reaches warning criteria differs, with GFS intensifying the disturbance to a tropical storm within 24-36 hours, while ECMWF holds the intensity below tropical storm strength until landfall.
Maximum sustained surface winds are estimated at 15 to 20 knots.
The potential for the development of a significant tropical cyclone within the next 24 hours is upgraded to high.