South Indian Ocean – Invest 97S
Friday, February 18, 2022
By PDC's Senior Weather
Specialist Glenn James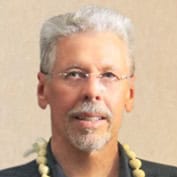 There's a tropical disturbance being referred to as Invest 97S…which is located approximately 1520 NM west of Perth, Australia
According to the JTWC…satellite and microwave imagery depicts large frontal banding on the eastern portion of a broad, poorly-defined low level circulation.
Environmental analysis indicates marginal development with robust poleward outflow and warm sea surface temperatures, offset by moderate vertical wind shear (15-20 knots). Additionally, the system will soon be moving over cooler waters.
Global models to include GFS, ECMWF, and NAVGEM are in agreement tracking the system southward over the next 24 to 48 hours and beginning subtropical transition as it enters the mid-latitudes.
Maximum sustained surface winds are estimated at 40 to 45 knots.
In view of the unfavorable forecast for this system, the potential for the development of a significant tropical cyclone within the next 24 hours is downgraded to low.