South Indian Ocean – Invest 96S
Wednesday, March 30, 2022
By PDC's Senior Weather
Specialist Glenn James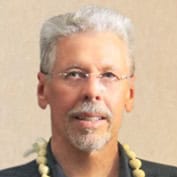 There's a tropical disturbance being referred to as Invest 96S…which is located approximately 514 NM northwest of Learmonth, Australia
According to the JTWC…vertical tilt is evident in animated multispectral imagery with low level bands wrapping into a low level circulation offset just to the northwest of the upper-mid level turning.
The tropical environment is marginal with moderate poleward outflow and  warm sea surface temperatures, offset by moderate (20-25 knot) vertical wind shear.
Global models agree on a similar track  with 96S moving southeast over the 48 hours, with GFS and ECMWF global fields depicting a small fist of near-gale force winds along the eastern periphery as it skirts the coast near Learmonth, Australia.
Maximum sustained surface winds are estimated at 12 to 18 knots.
The potential for the development of a significant tropical cyclone within the next 24 hours is upgraded to low.