South Indian Ocean – Invest 94S
Saturday, February 12, 2022
By PDC's Senior Weather
Specialist Glenn James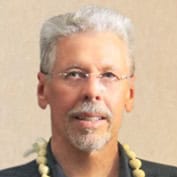 There's a tropical disturbance being referred to as Invest 94S…which is located approximately 444 NM north-northeast of Mauritius.
According to the JTWC…satellite imagery continues to show building convection obscuring the low level circulation. A bullseye microwave satellite image reveals a continuing improvement in convective organization, with a strong feeder band persisting over the southern semi-circle of the low level circulation.
Environmental analysis indicates marginal tropical cyclone development with warm sea surface temperatures, low – moderate (15-20 knot) vertical wind shear, offset by weak radial outflow.
As for the dynamic models, GFS has backed off completely, not depicting the storm to reach tropical cyclone strength before it makes landfall. ECMWF is persisting with its solution of tropical cyclone development within 48-72 hours.

This disturbance will be monitored closely as there remains a chance for development of 94S as it continues to track west-southwestward into a more favorable area of wind shear.
Maximum sustained surface winds are estimated at 15 to 20 knots.
The potential for the development of a significant tropical cyclone within the next 24 hours remains medium.