South Indian Ocean – Invest 93S
By PDC's Senior Weather
Specialist Glenn James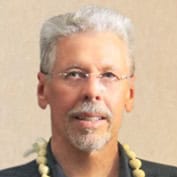 There's a tropical disturbance being referred to as Invest 93S…which is located approximately 310 NM north-northwest of Browse Island, Australia
According to the JTWC…satellite imagery shows a deep convective core flaring and obscuring a low level circulation (llc).
The environment is conducive for development with good poleward outflow only expected to get better as 93S taps into the upper level westerlies associated with a mid-latitude trough passing to the south, low (5-15 knot)vertical wind shear and warm sea surface temperatures.
Global numerical models agree that invest 93S will continue on its west southwestward track however, the development timelines have significant disparity between GFS and ECMWF, with ECMWF holding 93S as a tropical depression strength system beyond 72 hours, while GFS accelerates intensification to a tropical storm within 36-48 hours.
Maximum sustained surface winds are estimated at 20 to 25 knots.
The potential for the development of a significant tropical cyclone within the next 24 hours is upgraded to medium.