Potential Tropical Cyclone One / Invest 92L
By PDC's Senior Weather
Specialist Glenn James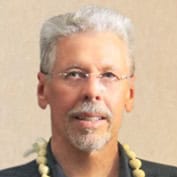 Potential Tropical Cyclone One…is located about 1855 miles southwest of Ft. Meyers, Florida
NHC Advisory Number 6
DISTURBANCE CONTINUES TO PRODUCE HEAVY RAINS OVER WESTERN CUBA, THE FLORIDA KEYS, AND SOUTH FLORIDA
The system is moving toward the northeast near 12 mph (19 km/h), and a northeastward motion with an increase in forward speed is expected during the next couple of days.
On the forecast track, the system should move across the southern and central portions of the Florida Peninsula on Saturday, and then over the southwestern Atlantic north of the northwestern Bahamas late Saturday through Sunday.
Maximum sustained winds are near 40 mph (65 km/h) with higher gusts.
No change in status or strength is expected before the disturbance moves across Florida, but the system is expected to develop a well-defined center and strengthen slightly late this weekend and early next week over the western Atlantic.
* Formation chance through 48 hours…high…90 percent
* Formation chance through 5 days…high…90 percent
HAZARDS AFFECTING LAND
———————-
RAINFALL: The potential tropical cyclone will continue to produce heavy rains across western Cuba through tonight. Heavy rain will continue to affect Central Florida, South Florida, the Keys, and the northwestern Bahamas tonight through Saturday. The following storm total rainfall amounts are expected:
Western Cuba: 6 to 10 inches, with isolated maxima of 14 inches. This rain may cause life-threatening flash flooding and mudslides.
Central Florida, South Florida, and the Florida Keys: 4 to 8 inches with maxima of 12 inches across South Florida and in the Keys This rain may produce considerable flash and urban flooding.
Northwestern Bahamas: 3 to 6 inches with maxima of 10 inches. This rain may produce flash and urban flooding.
WIND: Tropical storm conditions are expected in the warning area in Cuba through tonight, in Florida tonight and on Saturday, and in the northwestern Bahamas on Saturday. Tropical storm conditions are possible in the watch area in Cuba tonight.
STORM SURGE: The combination of storm surge and the tide will cause normally dry areas near the coast to be flooded by rising waters moving inland from the shoreline. The water could reach the following heights above ground somewhere in the indicated areas if the peak surge occurs at the time of high tide…
Marco Island, FL to Card Sound Bridge…1-3 ft
Middle of Longboat Key, FL to Marco Island, FL…1-2 ft
Charlotte Harbor…1-2 ft
Florida Keys and Dry Tortugas…1-2 ft
Card Sound Bridge to North Miami Beach, FL including Biscayne Bay…1-2 ft
Extreme Northwestern Bahamas: storm surge could raise water levels by as much 1- 3 ft above normal tide levels.
Surge-related flooding depends on the relative timing of the surge and the tidal cycle, and can vary greatly over short distances.
TORNADOES: A few tornadoes are possible over the southern Florida Peninsula and the Florida Keys tonight and Saturday.
>>> In the Western Atlantic west-southwest of Bermuda:
Invest 92L
Shower and thunderstorm activity has decreased this evening in association with the small but well-defined area of low pressure about 150 miles southwest of Bermuda.
This system still has a brief window for further development through tonight before strong upper-level winds result in increasingly unfavorable conditions over the weekend. This system is expected to move generally eastward, passing south of Bermuda this weekend.
* Formation chance through 48 hours…low…10 percent
* Formation chance through 5 days…low…10 percent