Pacific Ocean – Typhoon Rai
Friday, December 17, 2021
By PDC's Senior Weather
Specialist Glenn James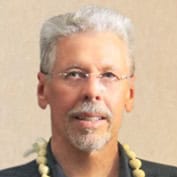 Tropical cyclone 28W (Rai)…is located approximately 368 NM southwest of Manila, Philippines
Northwest Pacific
Sustained 110 knot winds…with gusts to 135 knots (as of Warning Number 21)
According to the JTWC…satellite imagery depicts a broad area of convection moved over the island of Palawan and entered the South China Sea. The convective mass is now more organized and surrounds the main circulation center.
Environmental conditions remain favorable, with warm sea surface temperatures, moderate easterly shear, good westward, and slight poleward outflow.
TY 28W has continually degraded over the past several hours, but is now moving away from Palawan Island and is now over the warm waters of the South China Sea. as the system moves west it will begin to deepen and intensify due to an upper-level anticyclone that is expected to form over the system, reducing both the vertical wind shear and increase the available outflow.
The increased outflow and warm sea surface temperatures will help the system reach a peak of 105 knots by 24 hours. Thereafter, the system will then gradually turn more northwestward with each passing hour and by 48 hours, it will turn sharply poleward as the ridge retreats eastward.
Shortly after 48 hours, the system will encounter cooler sea surface temperatures and begin to weaken rapidly, as the surge from the northeast will increase vertical wind shear, and expose the low-level circulation…the system will fully dissipate over the water by 120 hours, turning
east-southeastward following the low-level flow pattern southeast of Hong Kong.