Tropical Cyclones – Pacific Ocean
Thursday, November 11, 2021
By PDC's Senior Weather
Specialist Glenn James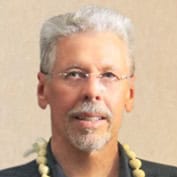 Tropical Cyclone 04B…is located approximately 13 NM west of Chennai, India – Final Warning

North Eastern Pacific
Tropical cyclone formation is not expected during the next 5 days
North Central Pacific
Tropical cyclone formation is not expected during the next 5 days
North Western Pacific
No tropical cyclones or areas of disturbed weather under investigation by the JTWC
North Indian Ocean
According to the JTWC…satellite imagery depicts a large area of deep convection sheared to the west of a fully exposed low level circulation center as it made landfall near Chennai, India.
Weather observations from Chennai have shown a decrease and rise in surface pressure over the past three hours indicating TC 04B has made its way over land.

Surface wind observations from Chennai at the time of landfall were 25 knots with gusts to 40 knots. TC 04B will continue to weaken as it passes over the terrain of southern India over the next 24 hours.
The remnants of TC 04B will continue tracking west-northwestward over southern India and may move over the Arabian Sea, however, there is low
probability of regeneration.
South Indian Ocean
No tropical cyclones or areas of disturbed weather under investigation by the JTWC