Tropical Cyclones – Pacific Ocean
Wednesday, December 8, 2021
By PDC's Senior Weather
Specialist Glenn James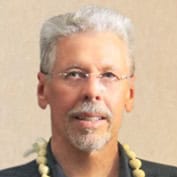 Tropical Cyclone 02S (Teratai)…is located approximately 744 NM northwest of Learmonth, Australia

Northwest Pacific
No tropical cyclones or areas of disturbed weather under investigation by the JTWC
Southwest Pacific
There's a tropical disturbance being referred to as Invest 93P…located approximately 225 NM west of Honiara, Solomon Islands
According to the JTWC, satellite imagery displays low level cloud lines wrapping into a broad low level circulation center, with flaring, disorganized convection.
Environmental analysis reveals that the circulation is in an area of marginally favorable development, defined by warm sea surface temperatures and low to moderate wind shear. The outflow is notable with enhanced poleward outflow feeding into the jet stream to the south.
Global models are in agreement that the system will generally track southeastward over the next 24-48 hours.
Maximum sustained surface winds are estimated at 10-15 knots.
The potential for the development of a significant tropical cyclone within the next 24 hours is low.
North Indian Ocean
No tropical cyclones or areas of disturbed weather under investigation by the JTWC
South Indian Ocean
Tropical Cyclone 02S (Teratai)
Sustained 35 knot winds…with gusts to 45 knots (as of Warning Number 5)
According to the JTWC…satellite imagery depicts weakening convection wrapping around a partially-exposed low-level circulation center (llcc). A microwave image indicates the ridge is well-organized, with decreased convection remaining on the westward portion of the llcc.
Upper-level conditions remain marginally favorable with moderate radial outflow, enhanced by a broad upper-level trough approaching from the west, which is continuing to offset the moderate wind shear.
TC 02S will continue tracking west-southwestward along the northwest periphery of the ridge through the forecast period. The chance for intensification is very slim to occur, and will maintain intensity at 35 knots through 24 hours, then dissipating b 48 hours due to an unfavorable upper-level environment characterized by convergence aloft and dry air entrainment.
Arabian Sea

No tropical cyclones or areas of disturbed weather under investigation by the JTWC