Tropical Cyclones – Pacific Ocean
Tuesday, December 7, 2021
By PDC's Senior Weather
Specialist Glenn James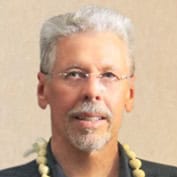 Tropical Cyclone 02S (Teratai)…is located approximately 766 NM northwest of Learmonth, Australia

Northwest Pacific
No tropical cyclones or areas of disturbed weather under investigation by the JTWC
North Indian Ocean
No tropical cyclones or areas of disturbed weather under investigation by the JTWC
South Indian Ocean
Sustained 35 knot winds…with gusts to 45 knots (as of Warning Number 3)
According to the JTWC…satellite imagery depicts flaring deep convection sheared to the west of a partially exposed low level circulation center. The convection at analysis time was highly symmetrical and located in close vicinity to the llcc, however subsequent imagery indicates a very sharp upshear edge of the cirrus shield and an increasingly ragged, disorganized structure.
The system is moving southward along the northwestern periphery of a low to mid-level subtropical ridge to the southeast. The environment is somewhat marginal, with warm sea surface temperatures, and good poleward outflow offsetting moderate wind shear.
Tropical cyclone 02S (Teratai) has re-intensified to tropical storm strength and thus JTWC is recommencing issuance of tropical cyclone warnings. TC 02S is forecast to turn southwestward over the next 12 hours, then continue tracking southwestward through the forecast period. The upper-level shear environment weakened to the point where the core of the system was able to stack vertically, and convection flared over top of the circulation.
Global model fields suggest the shear will average about 15 knots for the next 24-48 hours. however, this moderate shear will compete with, and be offset by, relatively good poleward outflow, resulting in a steady intensity through 36 hours.
Beginning around 36 hours, the outflow pattern shifts and upper-level flow becomes convergent over top of the system and the mid-atmosphere begins to dry out, leading to weakening and dissipation no later than 48 hours.
Arabian Sea

No tropical cyclones or areas of disturbed weather under investigation by the JTWC