Tropical Cyclones – Pacific Ocean
Saturday, December 4, 2021
By PDC's Senior Weather
Specialist Glenn James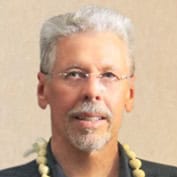 Tropical Cyclone 05B (Jawad)…is located approximately 437 NM south-southwest of Kolkata, India – Final Warning
Northwest Pacific
No tropical cyclones or areas of disturbed weather under investigation by the JTWC
North Indian Ocean
Tropical Cyclone 05B (Jawad) – Final Warning

According to the JTWC warning number 6, wind speeds are 30 knots with gusts to 40 knots.
Satellite imagery depicts a weak, partially exposed system with convection sheared to the north.
TC 05B is currently in an unfavorable environment with high (>25 knot) wind shear pushing the convection northward.
The system will begin a north-northeastward track by 12 hours, and will continue this direction for the remainder of the forecast as it continues to weaken due to the unfavorable environment.
South Indian Ocean
No tropical cyclones or areas of disturbed weather under investigation by the JTWC
Arabian Sea

No tropical cyclones or areas of disturbed weather under investigation by the JTWC