Tropical Cyclones – Pacific Ocean
Thursday, December 2, 2021
By PDC's Senior Weather
Specialist Glenn James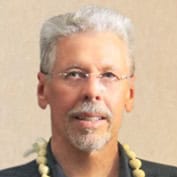 Tropical Cyclone 27W (Nyatoh)…is located approximately 382 NM southwest Iwo To, Japan

North Western Pacific
Tropical Cyclone 27W (Nyatoh)

According to the JTWC warning number 14, wind speeds are 125 knots with gusts to 150 knots.
Satellite imagery continues to indicate rapid consolidation with a partially cloud-filled, ragged eye evident with intense core convection. A microwave image indicates a 35-40 NM diameter microwave eye feature
Upper-level outflow remains robust with a strong poleward outflow channel. However, wind shear values have increased to 20-25 knots with significant dry air present over the western
semicircle.
Despite increasing, high wind shear, TY 27W should be able to intensify to a peak of 105 knots or higher within the next 06-12 hours.
After 12 hours, the system will begin interacting with the westerlies on the southeastern periphery of a deep major shortwave trough, with wind shear values increasing to 30-40 knots and significant dry air entrainment, which  will lead to a fairly rapid weakening trend from 24 to 72 hours.
The system should continue to track northeastward through 48 hours, but will stall and turn sharply equatorward under the low-level northeasterlies by 72 hours. TY 27W will dissipate by 72 hours, due to very strong wind shear exceeding 50 knots and significant dry air entrainment.
North Indian Ocean
No tropical cyclones or areas of disturbed weather under investigation by the JTWC
South Indian Ocean
There's a tropical disturbance being referred to as Invest 94W…located east-southeast of Chennai, India
According to the JTWC, satellite imagery shows disorganized convective bands on the northwestern boundary of some low level turning, while more recent animated multi-spectral imagery reveals a mass of convection consolidating over an obscured low level circulation.
94W currently exists in a boundary layer of moderate (20 knot) to low (05-10 knot) wind shear, and as it continues northwest across the Bay of Bengal 94W will enter a pocket of low wind shear. Accounting for that, the excellent poleward outflow, and warm sea surface temperatures 94W will enter an environment favorable for TC development.
Dynamic models suggest 94W will reach the 35 knot warning threshold, however further development is lackadaisical as the system tracks west-northwest toward India.
Maximum sustained surface winds are estimated at 20-25 knots.
The potential for the development of a significant tropical cyclone within the next 24 hours is high.
Arabian Sea

No tropical cyclones or areas of disturbed weather under investigation by the JTWC