Tropical Cyclones – Pacific Ocean
Saturday, December 11, 2021
By PDC's Senior Weather
Specialist Glenn James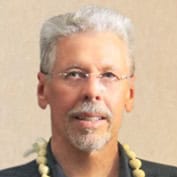 Tropical cyclone 03P…is located approximately 767 NM northwest of Noumea, New Caledonia

Northwest Pacific
There's a tropical disturbance being referred to as Invest 96W…located approximately 530 NM east-southeast of Yap
According to the JTWC, satellite imagery reveals an elongated circulation with a wave extending north-northwestward. This image also indicates a patch of 20-25 knot winds along the northern portions of the wave near 7.0N. Animated multi-spectral satellite imagery reveals a broad low level circulation established within an area of surface troughing, with disorganized, yet persistent convection associated with the wave feature.
Environmental analysis indicates favorable conditions supported by warm sea surface temperatures, low (10-15 knot) vertical wind shear, and fair poleward outflow.
Global models are in agreement that the system will continue to develop as it tracks west-northwestward over the next 36 to 48 hours, with the model being the most aggressive.
Maximum sustained surface winds are estimated at 10-15 knots.
The potential for the development of a significant tropical cyclone within the next 24 hours is remains medium.
Southwest Pacific
Tropical Cyclone 03P
Sustained 35 knot winds…with gusts to 45 knots (as of Warning Number 1)
According to the JTWC…satellite imagery depicts a tilted system with two convective bands each wrapping into two large, partially merged areas of deep convection.
A favorable environment will allow a steady increase in intensity for the first 48 hours of the forecast with the system reaching a peak intensity of about 75 knots, sometime between 48 and 72 hours.
Around 90 hours, the favorable environment will begin to deteriorate as increasing vertical wind shear and cooling sea surface temperatures begin to weaken the system.
North Indian Ocean
No tropical cyclones or areas of disturbed weather under investigation by the JTWC
South Indian Ocean
No tropical cyclones or areas of disturbed weather under investigation by the JTWC
Arabian Sea

No tropical cyclones or areas of disturbed weather under investigation by the JTWC