Tropical Cyclones – Pacific Ocean
Wednesday, December 1, 2021
By PDC's Senior Weather
Specialist Glenn James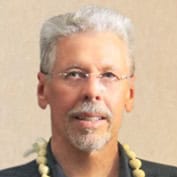 Tropical Cyclone 27W (Nyatoh)…is located approximately 445 NM north-northwest of Yap

Tropical Cyclone 02S (Teratai)…is located approximately 1017 NM south-southwest of Learmonth, Australia – Final Warning

North Western Pacific
Tropical Cyclone 27W (Nyatoh)

According to the JTWC warning number 11, wind speeds are 80 knots with gusts to 100 knots.
Satellite imagery depicts a broad system with deep sustained convection over the center and strong radial outflow. Although the system has not yet formed an eye, another image depicts an eye in the upper levels.
Tropical cyclone Nyatoh is currently tracking through a very ideal environment for further intensification, with exceptionally high ocean heat content, low wind shear, and robust radial outflow.
Over the next 24 hours, TY 27W will remain in a highly favorable environment with low wind shear and high ocean heat content, as it continues to track around the western edge of the subtropical ridge. The system will undergo a period of steady intensification, and will reach its peak intensity of 90 knots around 24 hours, at which point the favorable environment will
begin to erode.
By 36 hours, rapidly increasing wind shear from a mid-latitude trough to the north, followed by dry air entrainment, will begin to weaken the system as it accelerates northeastward. By 72 hours, the addition of cool sea surface temperatures will bring the intensity down to 45 knots.
Around this same time, the extremely high wind shear (40+ knots) will decouple the upper levels from the low level vortex, which will then further weaken and drift southwest for the remainder of the forecast, under the influence of low level steering features and eventually dissipate no later than 120 hours.
North Indian Ocean
No tropical cyclones or areas of disturbed weather under investigation by the JTWC
South Indian Ocean
Tropical Cyclone 02S – Final Warning

According to the JTWC warning number 2, wind speeds are 35 knots with gusts to 45 knots.
Satellite imagery depicts a system that had a brief period of sustained convection over the past six hours, although now appears to have become stagnant with its progression.
Tropical cyclone 02S is currently in a weak steering environment and is expected to slowly drift southwestward over the next 24 hours.
While sea surface temperatures and wind shear will remain relatively favorable over the next 24 hours, TC 02S will have little to no outflow aloft to encourage further intensification. Therefore, the system will briefly remain at 35 knots before weakening to 30 knots or less by 24 hours.
There's a tropical disturbance being referred to as Invest 94W…located approximately 629 NM east-southeast of Chennai, India
According to the JTWC, satellite imagery shows disorganized convective bands on the northwestern boundary of some low level turning, while more recent animated multi-spectral imagery reveals a mass of convection consolidating over an obscured low level circulation.
94W currently exists in a boundary layer of moderate (20 knot) to low (05-10 knot) wind shear, and as it continues northwest across the Bay of Bengal 94W will enter a pocket of low wind shear. Accounting for that, the excellent poleward outflow, and warm sea surface temperatures 94W will enter an environment favorable for TC development.
Dynamic models suggest 94W will reach the 35 knot warning threshold, however further development is lackadaisical as the system tracks west-northwest toward India.
Maximum sustained surface winds are estimated at 20-25 knots.
The potential for the development of a significant tropical cyclone within the next 24 hours is upgraded to high.
Arabian Sea

No tropical cyclones or areas of disturbed weather under investigation by the JTWC