Tropical Cyclones – Pacific Ocean
Wednesday, November 10, 2021
By PDC's Senior Weather
Specialist Glenn James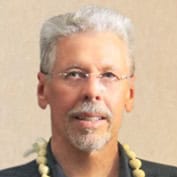 Tropical Cyclone 18E (Terry)…is located about 950 miles southwest of the southern tip of Baja California – Last Advisory

North Eastern Pacific
Tropical Cyclone 18E (Terry) – Last Advisory

TERRY DISSIPATES OVER THE OPEN EASTERN PACIFIC OCEAN
According to the NHC Advisory 26…The remnants are moving toward the west near 16 mph (26 km/h) and this motion is expected to continue for the next few days.
Maximum sustained winds are near 30 mph (45 km/h) with higher gusts.
The winds associated with the remnants of Terry should gradually subside through the end of the week.
.
North Central Pacific
Tropical cyclone formation is not expected during the next 5 days
North Western Pacific
No tropical cyclones or areas of disturbed weather under investigation by the JTWC
North Indian Ocean
There's a tropical disturbance being referred to as Invest 91B…located approximately 122 NM east-southeast of Chennai, India
According to the JTWC…satellite imagery depicts a broad area of convection sheared 80+ NM northwestward of an exposed low-level circulation with patches of 25-30 knot winds in the northern periphery under the fragmented rain bands.
Analysis indicates the environment is marginal for further development with strong poleward
outflow and warm sea surface temperatures greatly offset by moderate to strong (20-30 knot) relative wind shear.
Dynamic models are in general agreement that 91B will continue to track northwestward and with a small window for intensification prior to landfall in the next 24 hours.
Maximum sustained surface winds are estimated at 25-30 knots.
The potential for the development of a significant tropical cyclone within the next 24 hours is upgraded to high.
South Indian Ocean
No tropical cyclones or areas of disturbed weather under investigation by the JTWC