North Indian Ocean – Tropical Cyclone 01B
By PDC's Senior Weather
Specialist Glenn James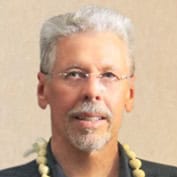 Tropical cyclone 01B, is located approximately 743 NM south-southwest of Kolkata, India, and has tracked north-northeastward at 9 knots over the past six hours.
According to the JTWC Warning number 1, sustained winds were 35 knots with gusts to near 45 knots.
Satellite imagery depicts an area of deep convection intensifying over an assessed low level circulation center.
Environmental analysis indicates TC 01B is in an area marginal for further development with good poleward outflow aloft and warm sea surface temperatures, offset by moderate (15-20 knot) vertical wind shear.
TC 01Bb is in a relatively quasi-stationary state and will slightly intensify to 40 knots by 12 hours.The overall forecast track takes TC 01B to the northwest before turning southwest after 12 hours due to the ridge building in from the east-northeast. by 24 hours, TC 01B will be on a southwesterly track and maintain 40 knot intensity.
By 36 hours, dry air from the west will begin to wrap into the southern periphery and vertical wind shear will become unfavorable, decreasing intensity to 35 knots and ultimately beginning the dissipation phase of the system.
By 48 hours, TC 01B will begin land interaction with southeast India and Sri Lanka to the southwest as dry air will be completely entrained in the center of the circulation, decreasing the intensity to 30 knots.
Full dissipation is expected by 72 hours, as the center on circulation will pass south of Kodiyakarai, India.