North Indian Ocean – Tropical Cyclone 01B
By PDC's Senior Weather
Specialist Glenn James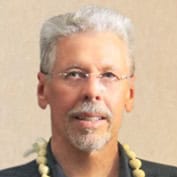 Tropical cyclone 01B, is located approximately 736 NM south-southwest of Kolkata, India, and has tracked west-northwestward at 03 knots over the past six hours. – Final Warning
According to the JTWC Warning number 4, sustained winds were 35 knots with gusts to near 45 knots.
Satellite imagery depicts a disorganized system, with a partially exposed low level circulation center (llcc) displaced well to the southwest of an area of ragged, flaring convection. A color enhanced microwave image showed the fairly well-defined llcc approximately 125 NM to the southwest of the convective activity
Dry air pouring off the Indian subcontinent is beginning to make its presence known, particularly across the southern hemisphere of the circulation. The system has started to move west under the steering influence of an anticyclone over north-central India and will turn more west-southwest over the duration of the forecast period.
As the system moves closer to the Indian coast, dry air will continue to envelope the low level remnants of the circulation and ultimately choke it of any significant moisture source. The system will weaken to 30 knots within the next 12 hours as it steadily approaches the Indian coast.