North Indian Ocean – Invest 91B
By PDC's Senior Weather
Specialist Glenn James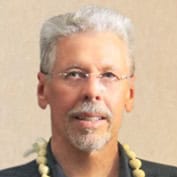 There's a tropical disturbance being referred to as Invest 91B…which is located approximately 683 NM southwest of Phuket, Thailand
According to the JTWC…satellite imagery shows persistent flaring  convection over a broad low level circulation (llc). recent partial scatterometer passes show 20-25 knots embedded within the llc.
Upper level analysis indicates 91B is in a marginally favorable environment with good poleward outflow and warm sea surface temperatures, being offset by high (25-30 knot) vertical wind shear.
Global models are in agreement that 91B will remain quasi-stationary before tracking northward by 84 hours. However, there is disparity between the models with intensity of the system. GFS and NAVGEM strengthen the system consistently over the coming days, with ECMWF showing little to no development.
Maximum sustained surface winds are estimated at 20 to 25 knots.
The potential for the development of a significant tropical cyclone within the next 24 hours is low.
.