North Indian Ocean – Invest 91B
By PDC's Senior Weather
Specialist Glenn James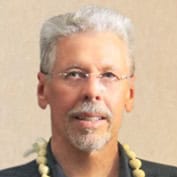 There's a tropical disturbance being referred to as Invest 91B…which is located approximately 370 NM south-southwest of Yangon, Myanmar
According to the JTWC…satellite imagery shows a consolidating low-level circulation with improving convective banding. A microwave image depicts a wide area of low level banding features and fragmented convective bands on the northern side extending west to east.
Upper-level analysis indicates a favorable environment with increasing poleward outflow, and low (05-10 knot) vertical wind shear. Sea surface temperature values are conducive for further development.
Track guidance indicates a northerly track over the next 48 hours, with possible landfall along the western coast of Myanmar. Intensity guidance suggests steady intensification over the next 24 to 48 hours.
Maximum sustained surface winds are estimated at 25 to 30 knots.
The potential for the development of a significant tropical cyclone within the next 24 hours remains high.