Wednesday, December 29, 2021
By PDC's Senior Weather
Specialist Glenn James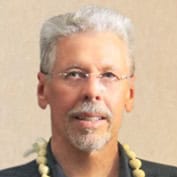 There's a tropical disturbance being referred to as Invest 97S…which is located approximately 91 NM east-southeast of Cairns, Australia
According to the JTWC, animated satellite and looping radar depict a consolidating system with improved convective banding wrapping into a broad low-level circulation center.
This system is a hybrid system with both subtropical and tropical characteristics, and is located just north of a subtropical jet stream.
Upper-level feature track winds indicate a developing anticyclone over the system with improved equatorward and poleward outflow. Additionally, vertical wind shear has decreased from moderate to low (10-15 knots) over the past 12 hours. Sea surface temperatures are conducive for development.
Environmental conditions are expected to remain marginally favorable for about 24 to 36 hours as the system tracks east-southeastward, which may allow for further consolidation. After this short window, the system will track southeastward under increasing vertical wind shear (30-40 knots) with slightly cooler sea surface temperatures, and is forecast to transition to a subtropical gale-force low after 48 hours.
Maximum sustained surface winds are estimated at 25 to 30 knots.
The potential for the development of a significant tropical cyclone within the next 24 hours remains High.